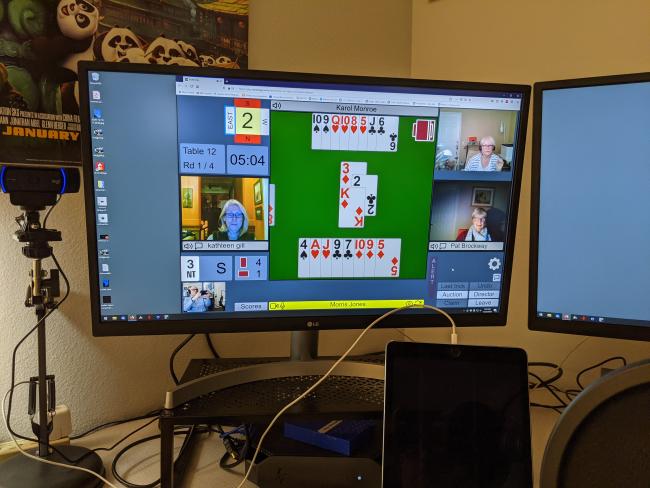 RealBridge from the UK - see and hear your table mates while playing bridge!
While we have some Tuesday evenings free between PCC classes, let's get together for some relaxed bridge with a lesson following.
Five Tuesday evenings 7:15 - 9:15, March 23 - April 20.
12 hands (about 90 minutes), followed by hand review and lesson by Mojo on Zoom
$9 for a single session, or $40 for all five
No director, no masterpoints, no pressure
Here's what you need to participate:
A reliable broadband internet connection
A Mac or Windows laptop or desktop with camera, speakers, and microphone
Alternatively: RealBridge is known to work with an iPad using Safari
Before joining the game, test your camera and microphone here on the RealBridge web site.
To sign up, contact Mojo. I'll invoice you for the games you want to play.