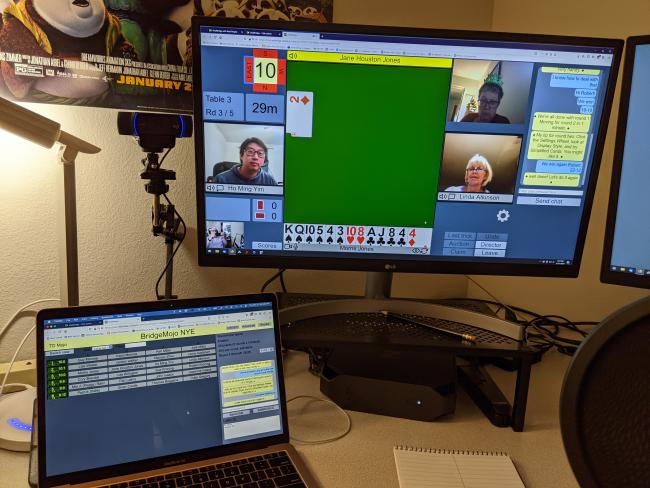 How better to spend New Year's Eve than playing bridge online? I put out the call for a bridge game that would be just for fun -- no sanction, no director, no masterpoints. We would use RealBridge, the platform from the UK which integrates audio and video into the bridge table.
Many of us have been missing team games. It's my favorite format for duplicate bridge, and by far the best way to hold a game with an extreme range of bridge experience.
RealBridge does a beautiful job of team game support. They offer round-robin, swiss, and head-to-head (knockout) formats. Their one current failing is that an odd number of teams requires one team to sit out a round. Every round is played in a "barometer" style, with all teams playing the same boards at the same time -- which inherently limits the ability to support a three-team round-robin in a larger game.