Welcome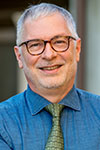 BridgeMojo is ACBL accredited bridge teacher Morris "Mojo" Jones, offering games and bridge classes for the greater Pasadena area and San Gabriel Valley.

While all of the area bridge clubs are shuttered, come play on Bridge Base Online with your local friends! Welcome to our Virtual Bridge Club.
I have classes and practice sessions based on Audrey Grant's Better Bridge series for small groups online. Contact Mojo for more information.