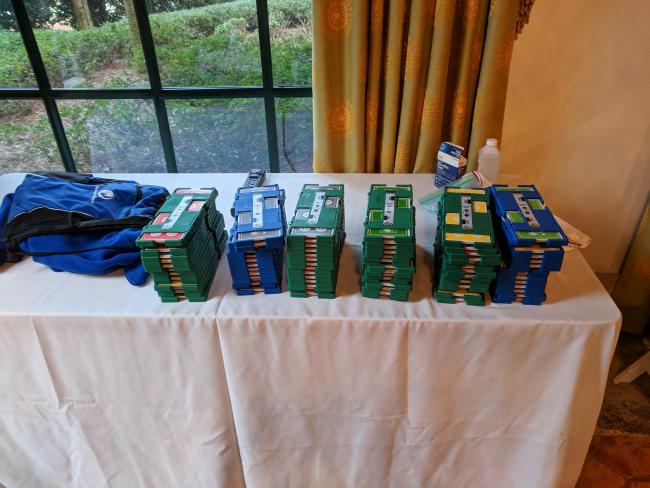 Six board sets ready for a Festival game
by Morris "Mojo" Jones
14 January 2018
What is this Web movement?
Tournament players have mostly seen Web movements by now. For most larger events, at least one section in the game will be set up using this unfamiliar pattern of play.
In this case, I'm talking about the order of the boards and the players in a duplicate bridge game. The two most common movements in bridge, Mitchell and Howell, pre-date the game of bridge itself, and were used for duplicate whist tournaments.
In the 1970s, a director named John Harris, who went by the nickname of "Spider," invented a general movement that would have every player in the game playing the same group of boards. We call them Web movements in honor of Spider.