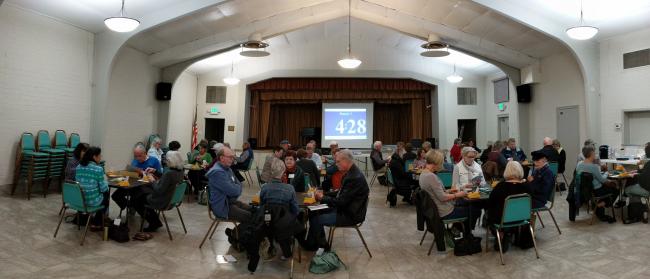 Twelve tables in play at the BridgeMojo game
Morris Jones
25-Jan-2018
Directing is fascinating
When I first noticed bridge, of course the game was fascinating. The detail and the multi-level depth of the game continue to enthrall.
When I first started playing duplicate bridge and visiting tournaments, I found another fascination in the organization of the game itself — the movements of boards and players, the many ways of scoring that would shift the play strategy.
Early on I realized that I could play team games at home with nothing more than two or three tables of players, some score cards, and a few duplicate boards. My first directing was done at my house or others' houses exactly that way.