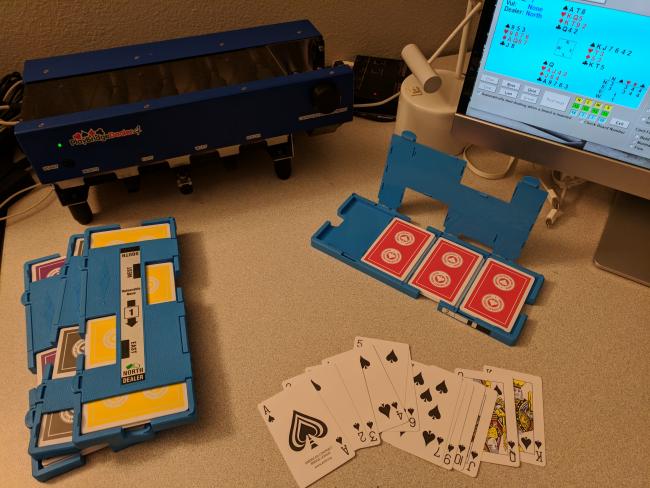 My desk with boards, cards, and the Playbridge Dealer4 machine.
Morris Jones
March 11, 2018
When I was deciding how to equip my bridge club, I took my cues from the ACBL North American Bridge Championships. As the pinnacle of tournament play, and heavy-duty supply usage, I had a strong bias toward their selections.
I purchased "Neo Classic" bidding boxes. (They take more space than the folding boxes, but are more durable.) I bought "Imperial-Plus" duplicate boards to use in a Dealer4 dealing machine, Cosco tables (the MECO tables are good too but have minor problems).