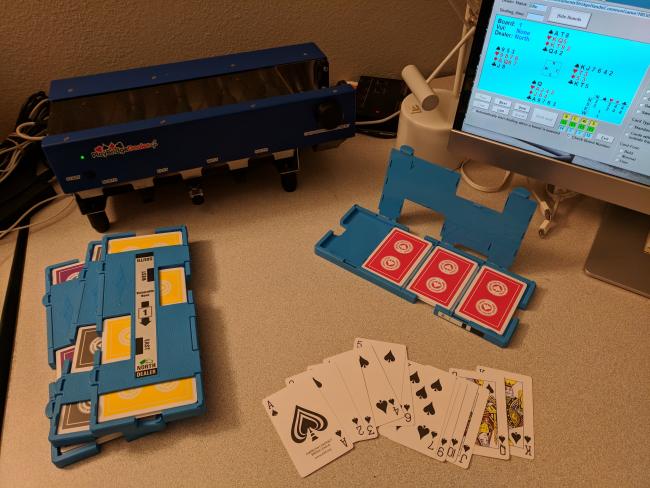 My desk with computer monitor and Dealer4 machine. On the screen is the Dealer4 software with a hand displayed.
Most players take my word when I say, "The hands are randomly generated and dealt to the boards by a machine." That's all true as far as it goes, but what does it really mean?
Let me give you a peek behind the curtain and show you what it takes to make pre-dealt hands and hand records for a duplicate pairs game1.
Since the early days of generating bridge deals by computer, quite a bit of research has gone into the mathematics involved. Early random number generators were woefully inadequate for being able to replicate a hand-shuffled deck of cards.